Habitat for Humanity of Orange Country
TRANSFORMING CALIFORNIA COMMUNITIES ONE HOME AT A TIME
Most people know about Habitat for Humanity of Orange Country and envision a team of volunteers working on a family's home. That is just one aspect of what they do to change communities, neighborhoods and lives.
Revitalizing Neighborhoods To Make California Communities Strong
Seeking to put love and faith into action, Habit for Humanity of Orange Country strives to fulfill their mission of ensuring that everyone has a decent place to live. Their organization touches the lives of seniors, veterans and families who need a home, home repair and renovations.
"Habitat for Humanity OC finds local community organizations and volunteers that partner together to repair a home for a veteran, build a home for a struggling family or clean up a neighborhood.  I can't think of a better way to have an impact on a community," Thomas Smykal, Banc of California Senior Director and Marketing Executive for Private Banking.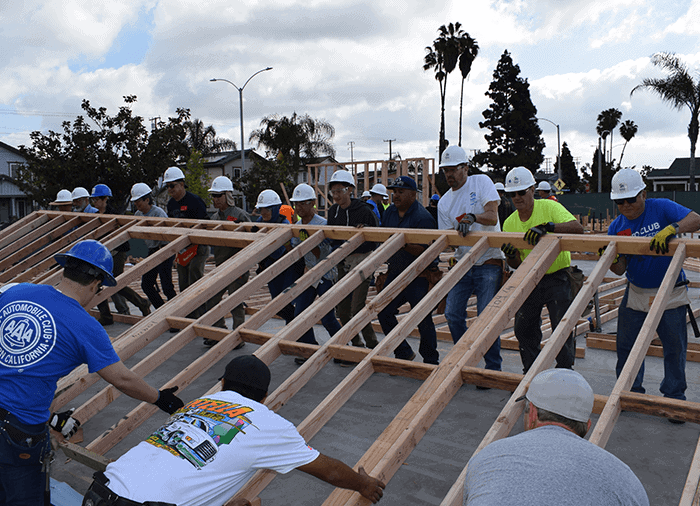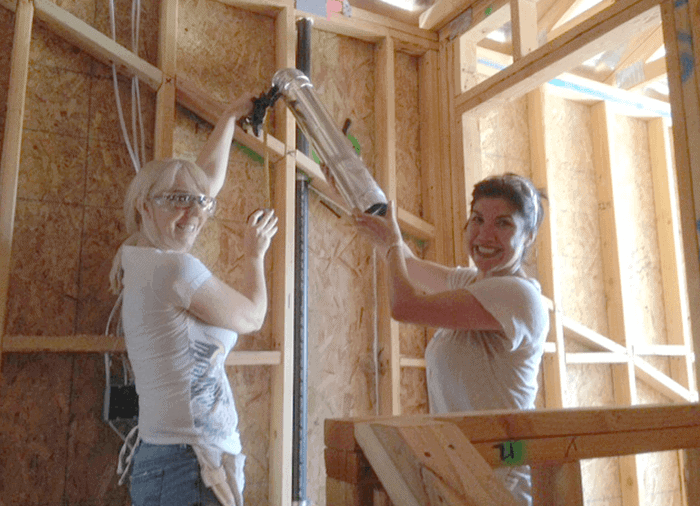 Banc of California supports organizations that impact lives, helping families and individuals into the homes they deserve and feel safe in…building homes and families. We have been able on several occasions to send a team of volunteers as part of a "team build" to turn a house into a home.
We are especially proud to support Habitat for Humanity OC on special programs that serve military veterans, as well as neighborhood revitalization programs that reach into different areas of Orange County.
As we team with Habitat OC as volunteers, residents and community partners, we show the power of community and commitment.
Impacting Lives by Working Together for California Families
Habitat for Humanity OC volunteers see firsthand how a neighborhood can experience transformation when residents, community associations and partnering nonprofit organizations work together for a great cause that comes from the heart. The Habitat OC Veteran Home Repair Program assists with the health, safety and accessibility of low-income or disabled veterans who are having difficulty repairing their own homes in Orange County.
The Neighborhood Revitalization Program builds upon the foundation of social cohesion, the goal of which is creating social capital in deserving neighborhoods. Not only are communities revitalized, but there is also the sense of well-being and joy among families and volunteers.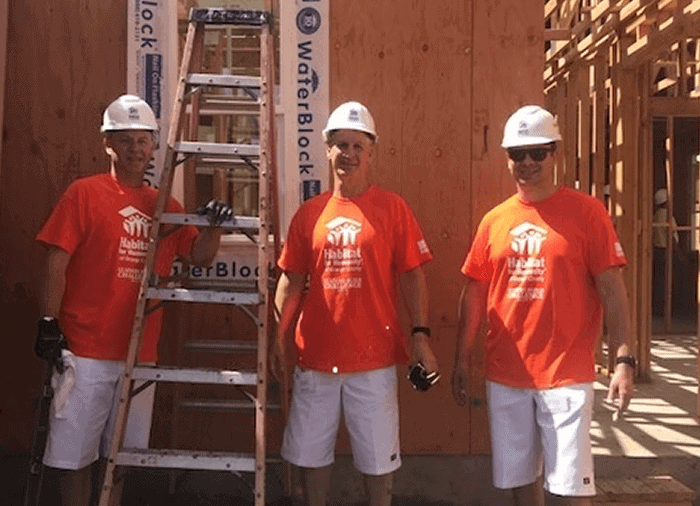 THEIR ORGANIZATION TOUCHES THE LIVES OF SENIORS, VETERANS AND FAMILIES WHO NEED A HOME, HOME REPAIR AND RENOVATIONS
HEAR FROM OUR VOLUNTEER

"Habitat for Humanity OC is more than building a home. They are also about building hope, changing communities and creating brighter futures."

Thomas Smykal
Banc of California Senior Director and Market Executive for Private Banking
At Banc of California, we believe that helping to revitalize communities is at the heart of making California stronger. Our corporate involvement helps Habitat OC ensure that families with fixed incomes and/or physical limitations can remain in their home and continue to live independent lives. Through home repair programs for low-income homeowners in various areas of Orange County, Habitat OC makes homes healthier, safer and more accessible for the most vulnerable and underserved.
"Making a change in our own community through the Habitat OC Neighborhood Revitalization Program has given me tremendous joy, knowing that I'm doing something positive and productive for my own community. Habitat OC gave me both the tools and the opportunity to bring a group of strangers together for an impactful and special cause."
Ilse Munoz
Community Leader