Food Finders
SUPPORTING COMMUNITY PARTNERS TO HELP BRING MEALS TO OUR NEIGHBORS
Food Finders is a food-rescue organization in Los Alamitos, California, that collects perishable food that would otherwise be thrown away and distributes it to organizations throughout Southern California.
In their 30 years of service, they have rescued nearly 160 million pounds of food. With the help 150 volunteers, Food Finders distributes 40,000 meals daily to the pantries and shelters that feed thousands of individuals and families throughout the Los Angeles area.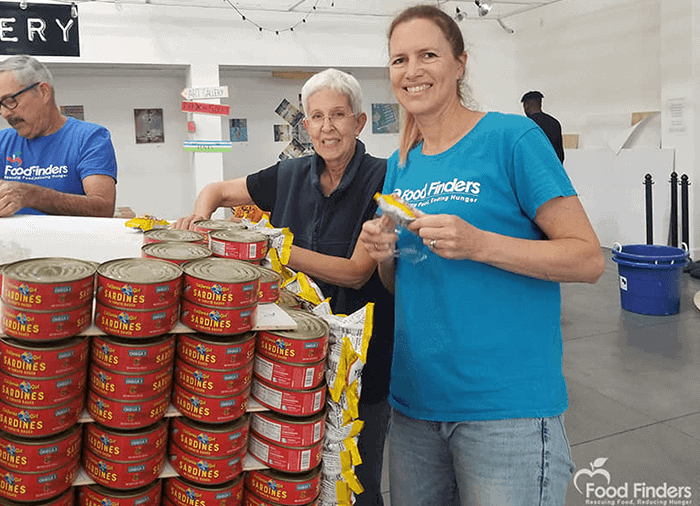 IMPACTING CALIFORNIA COMMUNITIES THROUGH PROGRAMS THAT BRING FOOD TO THOSE IN NEED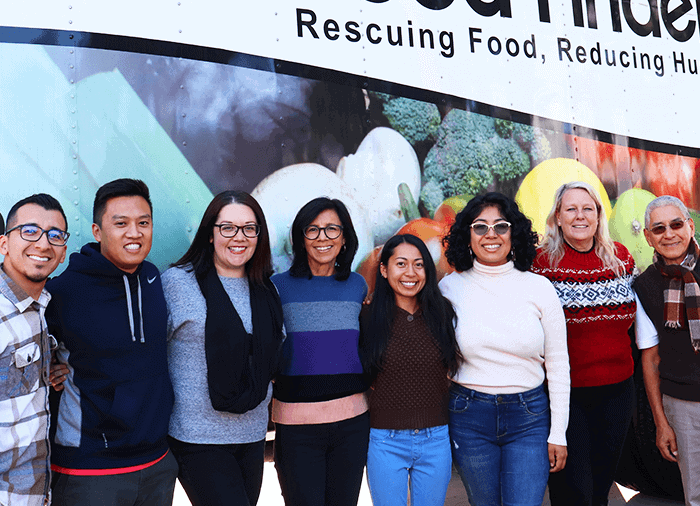 Banc of California is proud to support Food Finders through donations that will allow them to feed even more people daily throughout the community. Their operation is unique because all food is perishable, so timely collection and delivery is essential.
Through corporate and individual donations and support, Food Finders can purchase fuel, supplies and even additional food to bring nourishment to segments of the population. Their work strengthens our communities by engaging citizens and organizations in a common cause for the good of California—reducing hunger and providing hope for a better future.
Helping Communities Grow and Thrive Through Community Action, Volunteers and Support
Last year, 8.5 million pounds of perishable food was diverted from trash bins and landfills, instead going directly to organizations that provide a fresh meal to families daily. Food Finders is at the heart of that effort, partnering with 600 donors, from supermarkets and restaurants to hospitals and bakeries.
Food Finders' goal is to expand operations and reach more partners who have perishable foods to provide—and not discard—that will be on lunch and dinner tables that same day. The Food Finders model is an intelligent and strategic solution for reducing waste and reducing hunger.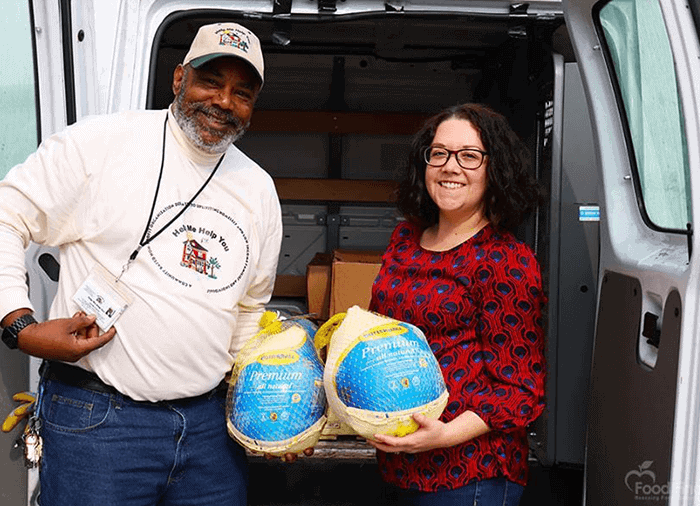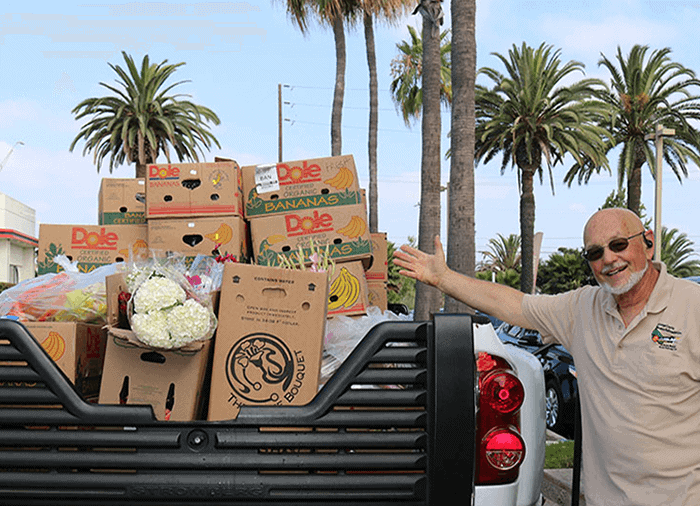 "There are many people who feel that, with so much hunger in the world, it simply isn't right to waste food," says Erica Luna, Banc of California Community Relations Officer. "That's especially true today, with so many homeless and hungry in areas of California. I'm not sure people are aware of how much good perishable food is simply thrown away by stores and restaurants every day. When California began requiring businesses to significantly reduce organic waste, Food Finders saw it as an opportunity to bring more meals to people in need. We were honored to support them in their effort and cause."
In response to the demand for more meals for the elderly in assisted living homes, Food Finders needed support themselves, and Banc of California was eager to help. We provided a donation that allowed Food Finders to bring more than 300,000 meals to the table, and we solicited donations through corporate social media channels, and an employee campaign as well. By supporting Food Finders throughout the year and in times of need, we indirectly, and daily, help them bring the essentials to communities—food, nourishment and the belief that there are people who indeed care about them. By helping to reduce hunger in the state, we help lay a foundation for a more positive future.
HEAR FROM OUR VOLUNTEER

"Over the many years we've done this, we've rescued more than 100 million pounds of perishable food. Every day I go home feeling that I have made a difference in someone's life, and you simply can't put a value on that."

Diana