Crete Academy
HAVING AN IMPACT ON OUR COMMUNITIES by supporting educational opportunities
While most elementary school-age children in California attend school regularly with the support of teachers and parents, many are not so fortunate.
Crete Academy was established by a group of individuals passionate about creating opportunities for children living in poverty and experiencing homelessness in Los Angeles. Crete Academy is a free, nonprofit charter school in South Los Angeles that provides basic living resources, educational tools and support that students need to create their own futures.
Banc of California is proud to invest in the communities we serve, incuding organizations like Crete Academy, whose mission is to impact the lives of the next generation of Californians through education and character building.
We partner with Crete through corporate donations, employee volunteers and special events, such as Career Day, which introduces students to the world of working professionals. The Crete program serves the whole child by meeting their essential needs (rides to school, meals) and preparing them for life after high school and college.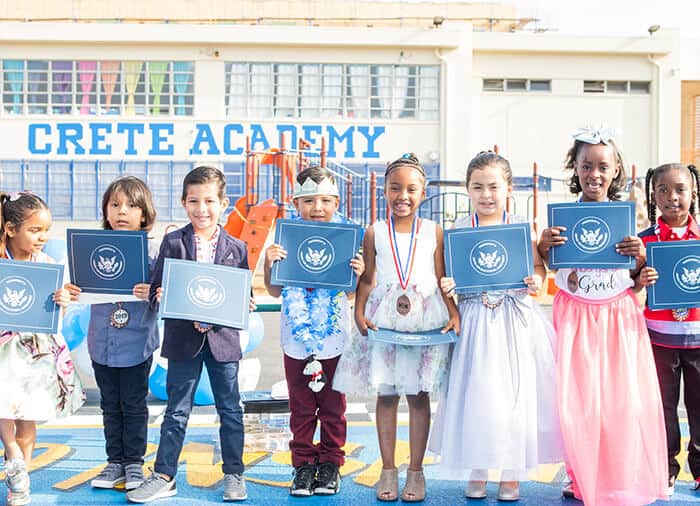 MAKING A DIFFERENCE IN COMMUNITIES THROUGH EDUCATIONAL OPPORTUNITIES FOR DESERVING CHILDREN
The vision for Crete Academy came from founder Hattie Mitchell, who once was told she wasn't "college material." While a student at California State University, Los Angeles, Mitchell saw the stark poverty in certain neighborhoods and became determined to give homeless and disadvantaged school-age children the educational opportunity, and hope, they wouldn't experience otherwise.
The Crete Academy experience addresses students' health and emotional needs, while providing a safe place to learn. Students develop strong character and critical thinking skills and are prepared for the academic rigor and discipline needed to succeed beyond the classroom.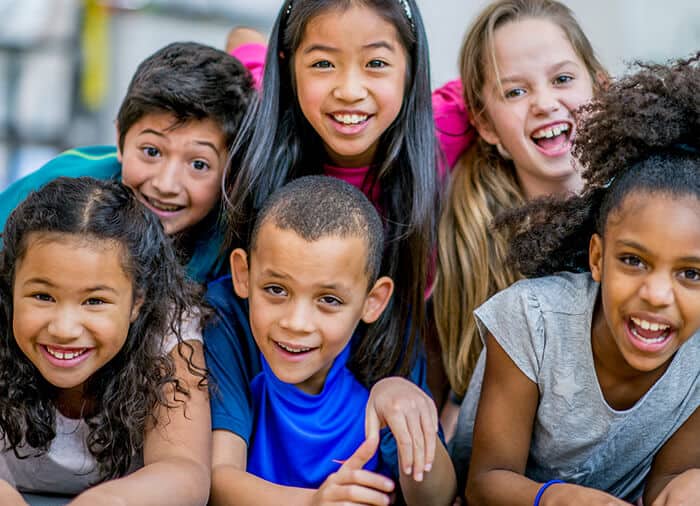 PUTTING HOPE AND OPPORTUNITY WITHIN REACH FOR MORE CALIFORNIA YOUTH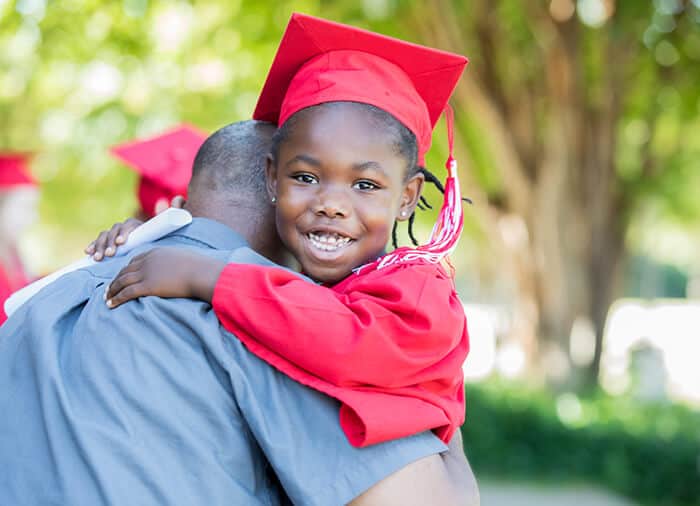 Banc of California's goal to impact California communities where we do business aligns with Crete Academy's educational vision for children who deserve a chance at a better and brighter future. To support their goals, we have targeted funds to help Crete Academy build out their school library and bring Chromebooks and other technologies into the hands of the students. We've also partnered to teach financial literacy to students as part of their real-world, future-looking education.
HEAR FROM OUR PARTNERS

"It's a sad reality for many children that their entire future could be affected by the ZIP code where they grew up. All students at Crete Academy have the opportunity to succeed and thrive, despite their circumstances. One day the cycle of poverty will end, and these students who were once homeless or living in poverty will be leaders of the world. That's why we begin talking to our students about the benefits of a college degree when they're in kindergarten, and we designed a program to get them there."

H. Mitchell
Founder, Crete Academy