The Los Angeles Football Club Academy
USING THE WORLDWIDE POPULARITY OF SOCCER TO IMPACT COMMUNITIES IN OUR OWN BACKYARD
The Los Angeles Football Club (LAFC) is the newest MLS soccer club, located at the heart of our city.
LAFC has established a world-class soccer club that represents the diversity of Los Angeles and is committed to delivering an unrivaled experience for fans. More than that, LAFC is committed to involving the community through opportunities that extend beyond the goal lines of their home field at Banc of California Stadium. The LAFC Academy is just one way they are impacting the community.
The LAFC Academy, a concept based on professional soccer club systems around the world, invites and trains young players within certain age groups. LAFC launched its Youth Academy in 2016 with one fully funded U12 (under age 12) U.S. Soccer Development Academy (USSDA) team.
The LAFC Academy has since expanded to four teams, from U12 to U15, and will be adding U17 for the 2019/2020 Academy.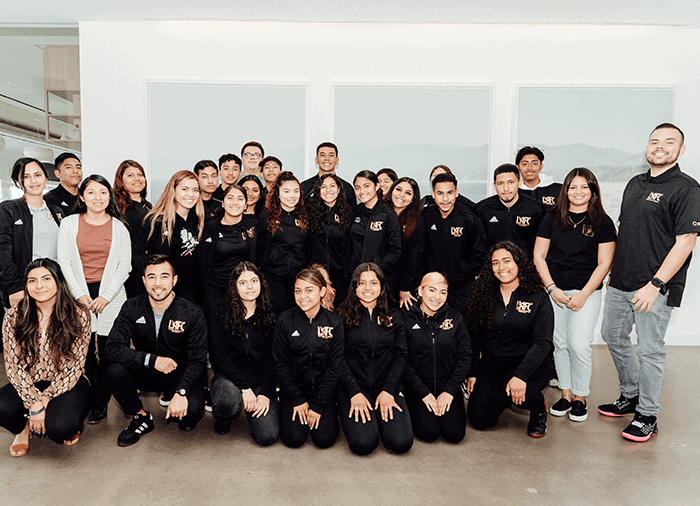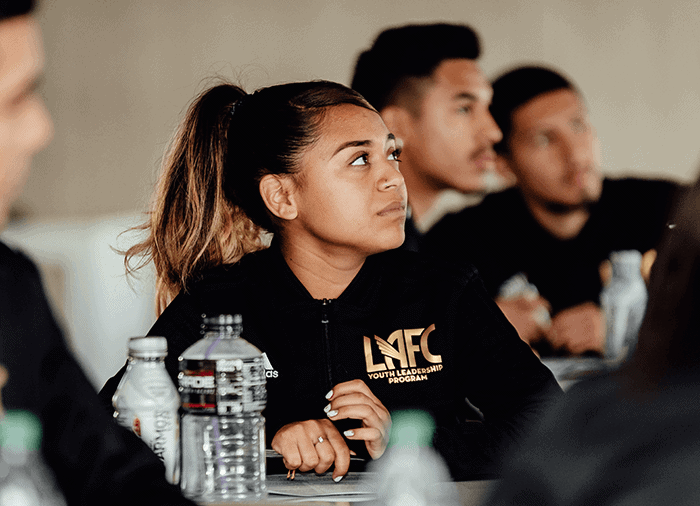 As a partner and supporter of the LAFC Academy, Banc of California continues to make it a high priority to connect with and support our community. When they're not on the field, dedicated Academy players and coaches, along with Banc of California volunteers, join in organized community service events where they continue to create special opportunities for the youth in Los Angeles communities and beyond.
Banc of California is playing a leading role in bringing economic and social investment to the South Los Angeles community and beyond. As the Official Bank of the Los Angeles Football Club (LAFC) and the LAFC Foundation, we proudly support the LAFC Academy through donations and volunteer hours. We are proud to have our name on their stadium and to have them as a major business banking client.
INVESTING IN YOUTH OF TOMORROW BY CREATING OPPORTUNITIES
"LAFC is more than a soccer team. It's a club that connects with the people in the community and represents them," says Todd Saldana, LAFC Academy Director. "It allows our youth to be a part of something special and to dream. That's why the LAFC Academy, even though it's new to the community, has always been embraced by the organization and its legion of fans and supporters.
"The kids we have brought into the Academy can't get enough of it. We aim to develop the next generation of players to the highest global standards and ensure they receive the necessary training and support to successfully represent LAFC, our community and our country."