HARDWARE
FEATURED CLIENT
Giacomino Drago
Restaurateur
Broad range of payment processing equipment
Tailored to meet your
business needs.
We understand the demands of today's competitive marketplace and know that cost, service and security are critical success factors when it comes to your point-of-sale equipment. We'll be glad to review your needs and identify the best choices for your business, including terminals for lease or purchase to accept secure credit, debit, gift cards and wireless payment options.
Ingenico Terminals
Ingenico terminals support consumer payment behavior today while future-proofing your infrastructure for tomorrow's opportunities. The ergonomic styling delivers the most comfortable and convenient user experience of any terminal in its class.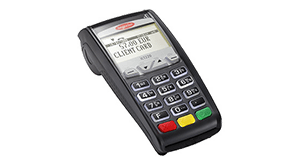 Verifone Terminals
Verifone offers a line of terminals that offer reliability you can count on, exceptional ease of use and top-notch functionality.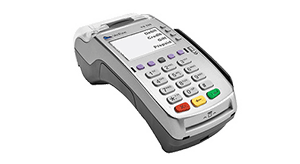 Mobile Card Reader
Mobile payments are real and they're growing. eMarketer estimates that mobile proximity payments will grow to more than $210 billion by 2019. Ready to climb this curve with mobile acceptance technology to make it happen?
​ *Merchant Services provided by Worldpay, LLC. Worldpay is a trademark or registered trademark of Worldpay, LLC and/or its affiliates in the US, UK or other countries. Mastercard is a registered trademark of Mastercard International Incorporated. Visa is a registered trademark of Visa International Service Association. Discover is a registered trademark of Discover Financial Services Incorporated. American Express is a registered trademark of American Express Company. EuroPay is a registered trademark of Mastercard Worldwide. © 2018 Banc of California, N.A. Member FDIC