Banc of California is Proud to be the Official Banking Partner of the




Los Angeles Rams Foundation

Strategic Partnership Expands on Banc of California's Enduring Commitment to Los Angeles

<!— end .grid-x —>

<!— end .flexslider-item —>

<!— end .flexslider-section —>

<!— end .flexslider-wrapper —>
<!— end ul.slides —>
<!— end .flexslider-container —>
Empowering California 
Banc of California is excited to partner with the Los Angeles Rams as the Official Bank of the Los Angeles Rams Foundation. The economic and community impact the Los Angeles Rams will have on our community builds upon our existing sports partnerships, working with the best of California's universities and athletic organizations to empower communities throughout California.
"Banc of California is a leader in corporate community development and we look forward to working together to bring meaningful change to Los Angeles. The Rams Foundation is committed to benefitting the Los Angeles region directly and through its nonprofit community partners. As we come home to Southern California, we will continue using our visible platform to make our community a better place."
– Kevin Demoff
Chief Operating Officer, Los Angeles Rams
Investing in the Future of South Los Angeles' Communities 
Banc of California is committed to empowering California through its diverse businesses, entrepreneurs and communities. This includes investments in high-impact regional projects, partnerships with key non-profit and community organizations and providing access to capital to small businesses and key community development financial institutions such as Clearinghouse CDFI.
As the Official Banking Partner of the Los Angeles Rams Foundation, Banc of California is proud to expand its existing partnerships, supporting Angelenos and connecting the community. These partnerships include:
Official Banking Partner of the Los Angeles Rams Foundation
Homecoming Partner of the Los Angeles Rams
Official Bank of USC Athletics
USC Trojans Kids Corner
Official Bank of the Los Angeles Football Club (LAFC)
Naming partner for Banc of California Stadium, Home of LAFC
Official Banking Partner of SDSU Athletics
Official Bank for LA 2024, the committee working to bring the 2024 Summer Olympics to Los Angeles
The Partnership for Los Angeles Schools
 Los Angeles Conservation Corps
 JVS Los Angeles
National Asian American Coalition
Los Angeles Team Mentoring
Banc of California is committed to expanding banking services available in South Los Angeles and will continue to grow its investment in community partnerships that have significant positive impact on future generations of Californians. These partnerships help provide economic growth, financial literacy education and affordable housing to diverse communities in underserved areas.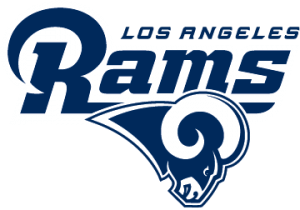 View Full Press Release ›
(opens new window)
Visit the Rams Foundation to Learn More ›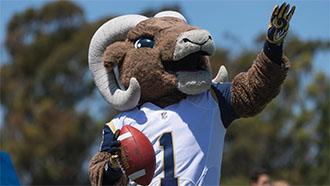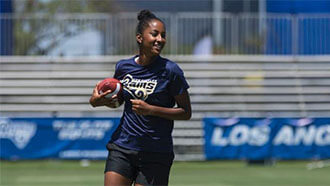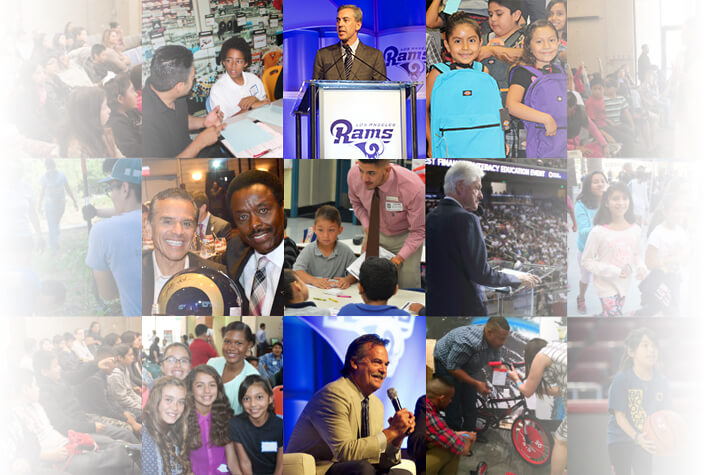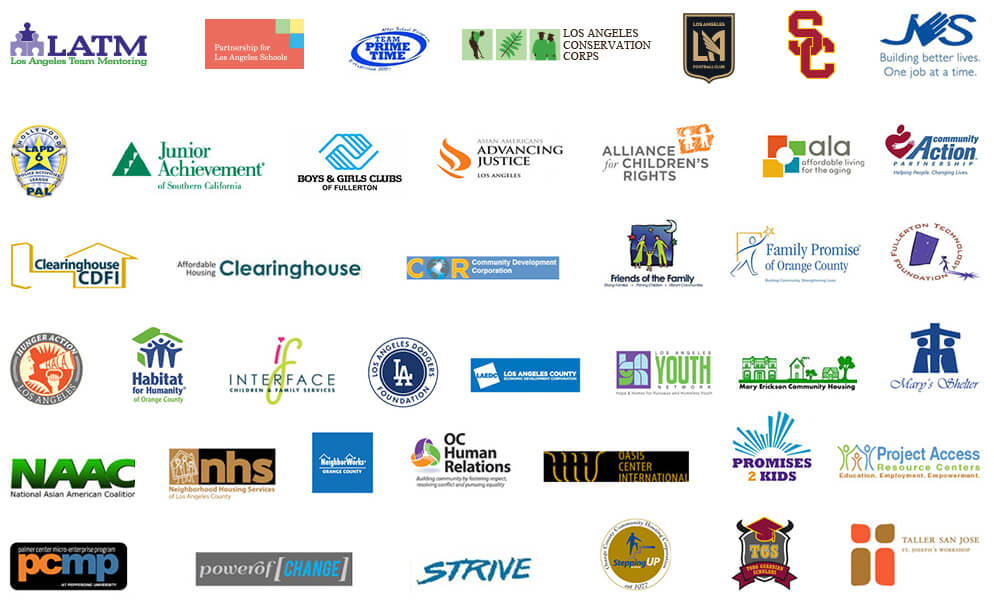 View Our Community Awards and Recognitions
Syndicated columnist and fourth generation Californian Joe Mathews writes in his article, "South L.A. Doesn't Need Saving", South L.A. is not a place apart. Today it sits in the center of the California story, embodying some of our greatest possibilities."