TOGETHER 
WE WIN™
Banc of California's empowering mission, progressive thinking and entrepreneurial culture create an exciting environment, one in which our employees drive the success of the bank every day. We have set an award-winning standard and are honored to be named to Forbes' Best Banks in America in 2016 and 2017 and to Fortune Magazine's 2016 Fastest-Growing Companies. Our core values (entrepreneurialism, operational excellence and superior analytics) empower our diverse pool of talent to thrive in their chosen professions. Whether you match your skills and interests to jobs in banking, finance, lending, technology or any of the other career opportunities that exist across our different business lines, you'll have an opportunity to make an impact and play an important role in the future of California.

WE ARE CALIFORNIA'S BANK
We believe in empowering the California dream and that diversity, innovation and a commitment to community should be a part of everything we do. Ask yourself:
Am I looking for a career and a company where I can have an impact and add real value, as opposed to simply going through the motions?
Am I a driven and ambitious individual who wants to be rewarded for a job well done?
Am I an innovator with an entrepreneurial spirit and an analytical mindset?
These are unique and exciting questions for a bank to be asking. If you answered yes, we encourage you to think about a career with Banc of California. Our employees embody our mission: Empowering California Through Its Diverse Businesses, Entrepreneurs and Communities. As we grow, so too does our commitment to building a stronger California.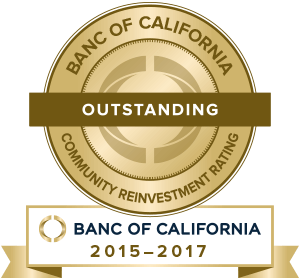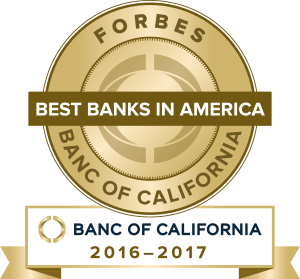 How We Hire
SEARCH
What are you passionate about? How can your skills and talent be leveraged? Search for jobs and match your interest to the role that best aligns with your skill set.
---
APPLY
After carefully reviewing the job details of the role you have identified, click "Apply" and complete an online application.
---
REVIEW
Your online application will be reviewed and if your qualifications appear to be a potential match, a recruiter or hiring manager will contact you in order to learn more about your skill set and experience.
---
INTERVIEW
Whether or not you are selected to move forward in the process, we value getting to know you, gaining insight into your skills and experience, and the opportunity for future networking.
"Working for Banc of California isn't just a job; it's a commitment to bettering California while enhancing your career. The leadership team is highly-engaged in a manner that promotes an entrepreneurial mindset while contributing to the progressive and visionary culture behind our overall mission."
– Jason Balaban
SVP, Talent Management
We Invest in Our Communities
For each dollar of deposits, Banc of California lends over one dollar to diverse private businesses, entrepreneurs and homeowners. With each of these transactions, we are funding the engines of growth and strengthening California's economy and communities. We work with leaders and local causes with a commitment to building stronger communities through affordable housing and homeownership, financing small businesses and financial literacy education.
Some of our key partners include:
Los Angeles Football Club, LA Conservation Corps, JVS, LA Team Mentoring
We Invest in Our Employees
Employee engagement is something we pride ourselves on. Banc of California is committed to our employees and provides a wide variety of events for employees to stay engaged and informed. We are constantly looking for ways for our employees to become KEY players in our growth. Our people and their commitment to what we stand for make Banc of California an amazing place to work.
Key employee programs include:
Quarterly Town Hall Events (Employee Attended), Employee Recognition Programs and Team Building Events
Benefits
Our Full Time employees are offered a comprehensive benefits package including Medical, Dental, Vision and Matching 401k.
Banc of California is an equal opportunity employer. All qualified applicants will receive consideration for employment without regard to age (40 and over), ancestry, color, religious creed (including religious dress and grooming practices), denial of Family and Medical Care Leave, disability (mental and physical) including HIV and AIDS, marital status, medical condition (cancer and genetic characteristics), genetic information, military and veteran status, national origin (including language use restrictions), race, sex (which includes pregnancy, childbirth, breastfeeding and medical conditions related to pregnancy, childbirth or breastfeeding), gender, gender identity, gender expression and sexual orientation.