SERVING CALIFORNIA'S ENTREPRENEURS
Fueling Micro-Enterprise Growth
Los Angeles, California is a place filled with untapped entrepreneurial potential, as Banc of California and Pepperdine University have been discovering through the Pepperdine Micro-Enterprise Program (PMEP).
Often the best business ideas come from unexpected places, which is what Nobel Prize recipient Dr. Muhammad Yunus spoke about when he first visited Pepperdine in 2007. Deeply moved by his work, Pepperdine developed the Micro-Enterprise Program to empower economically disadvantaged individuals of the Los Angeles community. It launched in 2010.
After completing the program with the finished micro-business plans, students found themselves stuck by lacking initial capital to launch their businesses. Then Banc of California and Pepperdine realized the opportunity for a bank to take on a new role when it comes to funding and supporting startups: that of "first customer."
Turning Dreams to Reality
Obtaining the necessary capital to get a business off the ground can be a tall task, especially for first-time business owners with disadvantaged backgrounds. Since partnering with the Pepperdine Micro-Enterprise Program, Banc of California has been the "first customer" for a multitude of its startup businesses, empowering individuals such as Sam Johnson of SquishyFish(opens new window) to pursue the promise of a new beginning and the realization of the California Dream.
Hear their stories and learn more about Banc of California's role within Pepperdine's Micro-Enterprise Program on reporter Jane Wells' KFI AM radio segment that took place on June 11, 2015.

Banc of California has served Rede's Son Chili at several board events, USC games and sponsorship events. Rede's Son Chili is Sole Proprietorship owned and operated by Orville Barber, whose years of making chili have allowed him to create a superior flavor profile that has the proper balance of flavor and heat. Rede's Son Chili offers a high quality chili available for events and for purchase at farmers markets.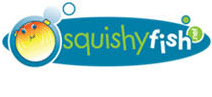 Banc of California has purchased hundreds of SquishyFish S.H.A.R.E. packages from Sam Johnson, a mother of three who chose to leave a life of violence and abuse, at one point living in her car with her children. Each S.H.A.R.E. package includes a reusable lunch bag. For every one sold, SquishyFish sends a package to a shelter so it can be provided to a homeless child