WE ARE CALIFORNIA'S
BUSINESS BANC
FUNDING THE ENGINES OF GROWTH AND STRENGTHENING CALIFORNIA'S ECONOMY
Empowering California's Diverse Businesses
Banc of California (NYSE:BANC) is a financial institution focused on serving the diverse banking needs of California. We provide innovative banking and lending products to businesses, entrepreneurs and communities throughout the state. We help our clients grow their businesses, create jobs, transform neighborhoods, enrich communities and empower their dreams, and we help to grow our state's economy and build a more positive and inclusive future for all Californians.

SEE WHAT OUR CLIENTS SAY ABOUT US

"Banc of California has proven itself to me as a bank that is truly involved in my business and wants us to succeed."
Dan Salas
Founder & CEO of Harbor Breeze Cruises
"I do business with the people I know and like. The people I know and like are at Banc of California."
Cheryl Calhoun
Managing Director of CBIZ MHM

"I am very, very grateful to Banc of California for coming through—not when it was easy, but when it counted."
Andrew Altshule
CEO of Outdoor Products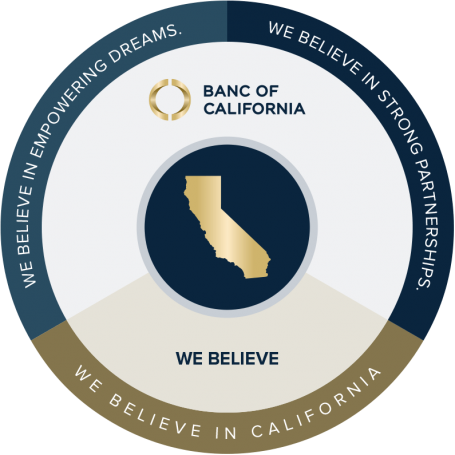 SETTING AN AWARD-WINNING STANDARD
BY PROUDLY SERVING CALIFORNIA
Like the dynamic entrepreneurs and business owners we serve, the spirit of California drives everything we do. We build trust through exceptional service and consistent performance. Rooted in California, and backed by a team of experts in key industries and specific areas of finance, we develop individually crafted solutions specifically for your complex business and evolving needs to achieve your vision.

Commercial & Business Banking




WE ARE OF, BY, AND FOR CALIFORNIA
With offices throughout Southern California, including over 30 full-service branches and 750+ dedicated professionals, we are reaching out to proven leaders and local causes with a commitment to building stronger communities through affordable housing and homeownership, financing small businesses and financial literacy education.
With a commitment to service and building enduring relationships, we provide a higher standard of banking. We look forward to helping you achieve your goals.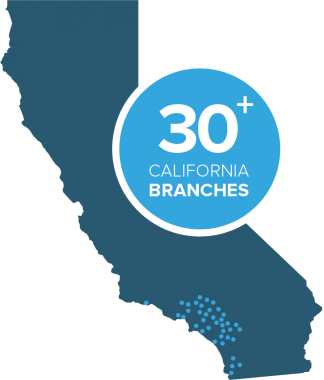 EMPOWERING CALIFORNIA
GROWING TOGETHER BY INSPIRING COMMUNITIES
We help to improve the communities where we live and work, by supporting organizations that provide financial literacy and job training, small business support and affordable housing.​​ As the Official Bank of the Los Angeles Football Club (LAFC) and the LAFC Foundation, Banc of California is working with LAFC, local community partners and city officials to provide financial literacy education, expand youth development programs and improve local infrastructure in the heart of Los Angeles.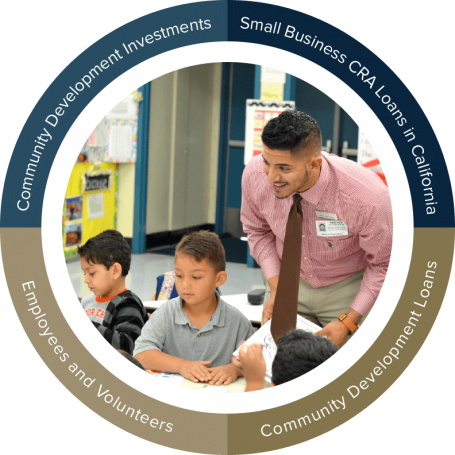 WE'RE INVESTING IN COMMUNITIES
TO EMPOWER CALIFORNIA
As Banc of California grows, so does our level of commitment and service to the diverse population of California. We are proud to be recognized for the enduring partnerships we have with our clients and communities, which includes $1.5 million in annual charitable donations and over 2,000 yearly volunteer hours.

Community Development Investments

Small Business CRA Loans
in California

Volunteer and Services Hours

Community Development Loans

Review our investor presentations to see the most recent financial highlights and learn what has contributed to our strength, stability and growth.

Our empowering mission, progressive thinking and entrepreneurial culture create an exciting environment for employees.

We help clients grow their businesses, create jobs, transform neighborhoods, enrich communities and empower their dreams.